Large Canvas Prints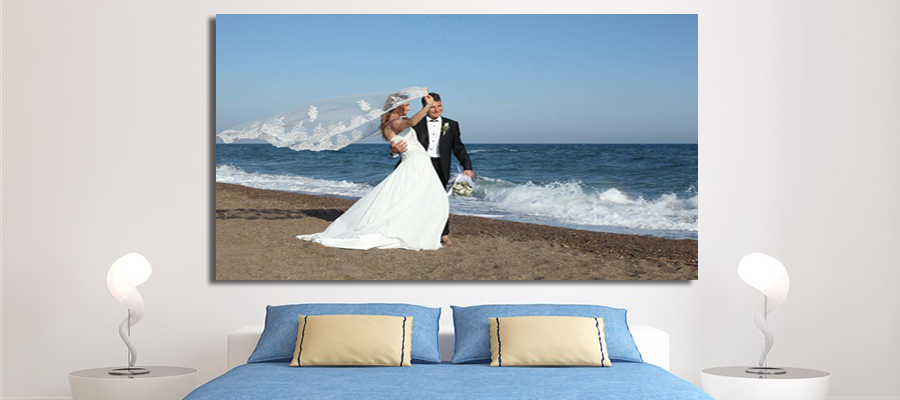 Are you looking for large photo prints for walls? Custom Canvas Online is Australia No.1 canvas manufacturer who can provide you with very large photo prints. The largest canvas prints we can do is 145cm x 200cm and 125cm x 250cm, we have full range of large format canvas prints sizes, and we can do any custom sizes, please email us via support@customcanvasonline.com.au if the size you need is not listed on our site. We are confident that our sizes are the most comprehensive and price is the lowest in Australia. All large canvas prints are 100% high quality guaranteed.

Creating a large canvas prints is a good idea for home decoration, especially when it comes to the living room, Europeans and Australians tend to select some large decorative canvas photo prints. As the living room is an important part of a house, when someone comes to visit you, you will meet them in living room. The living room decoration will give them first impression of your house. Buy a large format canvas printing from custom canvas online is very cheap and simple, you only need to upload your photo on our site, and then our professional team will create an amazing canvas and deliver it to your door. It only takes you a few seconds to hang on wall.

How to select a large size canvas print photo?
Living room decorative canvas is recommended to select large size which will create a wide and open field of vision environment. You can select a suitable size according to the size of your living room. If you have no idea what size fit your living room, you can follow this rule: the size ratio can be calculated on the basis of the golden ratio, with the width and height of each wall multiplying 0.618 to calculate the best canvas size. Start Large Canvas Prints.
Product
Qty in Cart
Quantity
Price
Subtotal
Custom Canvas Online

WELCOME to Custom Canvas Online, we provided high quality large canvas prints, 100% satisfaction GUARANTEED. Printing photos on big canvas prints from us, cheap prices along with first CUSTOMERS CARE. Select any photos you like to print on large canvas...
Adding your products to cart